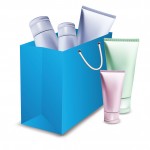 "Beauty is in the eye of the beholder and it may be necessary from time to time to give a stupid or misinformed beholder a black eye." – Miss Piggy
It's ironic how you can set out to do one thing and it can take you in an entirely different direction. Sometimes things change course and it all winds up working out in the end, but some times…
Karen, my blog partner, and I spend a fair amount of time together–chatting, laughing, debating, commiserating…In fact, that's how our 52weeks journey began. "Out having drinks one night…" as our About this Blog explains. We talk, we text, we e-mail. But ironically, since we've committed to this project, we have not been able to do as much together. I guess we've each been working on our own 52. Lately, we've also talked a lot about how our project is moving forward and the exciting directions it has been taking us in. But actually "getting unstuck" together has taken a back seat.
So we decided we would spend a little time with each other for our "52" this week. Sounds so simple, doesn't it?  But how? During a routine late (very late) night conversation we  talked about some "blog" business, the day's events, and then finally chatted that we both needed to finish up some more holiday shopping. Somewhere between Jimmy Kimmel and a rerun of a random late night show, I began to bemoan to Karen that at 40-something years old, I was having a skin breakout that would rival any teenager. I came to the conclusion maybe it's because I haven't bought new blush since the year of the flood and my cosmetics are probably  full of "cooties". Karen chimed in that she was having the same "crisis". Like I said, it was very late at night; this is what tired women talk about sometimes — give us a break). She admitted she hadn't changed her make-up routine since her pre-wedding makeover. And there it was. The AHA moment! We would get some quick presents together and then visit the make-up counter at a department store for a fix-me-up! I knew Karen really wanted to do this and had mentioned it once before so it seemed like a good idea–at the time. At that moment, I was game. I should have realized it was 2:00 a.m. and was probably half asleep when I agreed.
Trite and frivolous I know – but this 52week commitment is tricky and getting it all in takes some juggling and creative maneuvering sometimes. Plus, who hasn't done this or thought about it one time or another?  We've all seen people walk by those beauty counters peering out of the side of their eyes pretending they are not looking- when you know they really want to stop and be sitting in the director's chair getting all gussied up. Or maybe they are walking by laughing. Not sure.
So we met up at Bloomingdale's for some shopping and a makeover. Well, Karen had a makeover. And she'll tell you her story herself. My day went a little differently…
Let's just say I couldn't wait to get home and wash the entire experience away.  Lots of cream, too much foundation, sparkly purple eyes, wrong color choices, and the make-up artist who tried to guess my age but miscalculated by a few years (in the WRONG direction!).  It was all too much for me.  From the people stopping to watch, the amount of make-up slathered on me, the price tag of the items, to the holiday music being pumped in through the speakers. I was not feeling it.
What was I thinking? I don't love shopping (no, really I don't) and getting my make-up done in the middle of a department store the week before Christmas? Come on! While it was fun to be with my friend and we had a few laughs it was not the quality time I suppose I was looking for. Of course, we offered up advice to one another, gave our insights on the good, the bad and even the ugly but I still just wasn't having a good day. It just wasn't my idea of trying something new or fun, I soon realized. Admittedly, I was preoccupied with other things – maybe I should have cancelled – but I thought it would be time well spent together. Wrong again. I wanted to go to one counter, Karen wanted a different one;  I got the novice make-up artist, she got the cool girl; I was poked, prodded and annoyed; she was cleansed, massaged and relaxed. The final straw came when we "lost" each other in the store.  I stand firm that I was where we were supposed to be! All I could think was Exit Door.
The next morning I awoke with another huge zit on my face and then Karen and I had a disagreement on the phone; in part about the previous day's events. Not one, but two eruptions! The date with my friend didn't work, the makeover didn't work, the shopping never happened.  I should have stuck with my gut when I thought that this might not be my idea of "shaking things up a bit".
Now don't get me wrong. I am always glad to spend time with my friend and I was so happy she had a good time. She really needed it this week (see post). And she looked great! It's just this time, as Miss Piggy 'kinda' said (minus the black eye of course): "Beauty is in the eye of the beholder". Sometimes people see things differently and what works for one person might not for another. It wasn't the best outing together and we may disagree at times but we'll try something else another time. That's what friends do.

Leave a Comment (1)

Posted: 12/21/10 1:07 PM