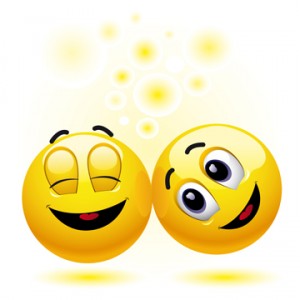 This week I discovered that Dr. Seuss was actually wrong once.  He said, "Be who you are and say what you feel because those who mind don't matter and those who matter don't mind."  I know what he is trying to say.  I just think he's wrong.  The fact is, we all say too much sometimes. We  complain too much and say the same things a lot — especially with those we love.  I call them conversational "ruts" and patterns. And you know what?  The people that matter most DO mind.  You just may not realize it;   they may not always say anything.
A few months ago I heard myself saying the word "annoying" for what I estimated was about the 100th time that week.  I was annoying myself!  My voice and tone and words bothered me.   It was like when you learn a new word that you can't believe you didn't know or you hear a song that you think is new and you find out it's been out forever; then, all of a sudden,  you hear that word or song everywhere. I started being hyper-aware of the word "annoying" and how much I used the word "tired" or complained about something.  Not attractive. Not good. It had to change.
When I had this realization, I added  "stop complaining so much" to my "52" list.  And I vowed that I would try to be   more interested and interesting – especially in my day-to-day conversations with my husband of 18 years.  In fear of sounding like I am usually a royal bitch let me clarify a little more.   He will tell you he doesn't even think about it.  He will tell you he wants to talk to me during the day despite my mood or his. Unlike me though, he doesn't complain as much.  It was more me who finally heard my tone and saw the patterns and the rut.  So my guess is he just doesn't know what he is missing. Not sure.
Like most busy couples, our quick calls during the day were often about logistics or practical matters that just needed to be addressed. However, I feared my comfort level with him (and vice-versa) had made us take these quick moments of phone time for granted.  I was simply "dumping" sometimes because I felt so comfortable with him. I had to stop that. He was busy and stressed at work and the last thing he needed was to hear me complain about being stuck behind a school bus trying to get daughter to school, missing one of my deadlines,  or something similar. I mean our daily texts and phone calls did not scream "this needs repair" but I felt it needed a check-up. Would my new awareness and effort change the dynamic of our daily interaction?  Would it improve our interaction and fan the flames of something?  I had to find out.
So starting on Monday and with the intention of carrying this experiment out for the whole week, I was very conscious of my tone, words and manner with him. I listened more; I was sweet.  I didn't complain. I encouraged him when he started telling me about his challenges that day.  I paid attention.  It was strange (Ha).
One of the surprising outcomes was my OWN mood:  I was happier. It reminded me of what Gretchen Rubin says in her popular blog and book, The Happiness Project. Her Third Commandment of Happiness is "Act the Way You Want to Feel".  She is definitely right. A post from her blog says, "Although we presume that we act because of the way we feel, in fact, we often feel because of the way we act.
The impact on my relationship with my husband?  He was more affectionate (little gestures, little compliments); HE seemed happier!  He had an epiphany about the third day (men are a bit slow sometimes or maybe he was afraid to rock the boat). "Is what you are doing this week for that '52 week' thing?" he asked. I played dumb. "What do you mean 'this'?" I asked.  "What's going on with you this week?" he responded.  "Nothing," I said. "Just enjoy it."  And like all members of the male species, he chose to leave it be.  Smart.  A woman would have analyzed it, dissected it, and dug deep for the motives.  Have to love guys that way.    He laughed at me from time to time during the week and was just amused here and there. He knows me so well. He saw me using all of my willpower not to complain, yell or have a "tone" (even with others).  My breaking point was on the 6th night:  we were trying to figure out iMovies on my daughter's Mac computer. We had to send a video to a cousin who was compiling a DVD for my Uncle's birthday and we were late.  Without going into detail, neither of us knew what we were doing with the editing technology on the MAC. Homework was still not done. House was a mess. Daughter was royal you-know-what. Couldn't help it:  days of complaining came pouring out. It felt good.
I still think my experiment was a success though. I'm better now on holding back and am intent to try to smile more on the phone – especially with the people I love the most.  My husband noticed for sure and I certainly got more kisses.  Don't always say everything you feel and don't always be totally who you are all the time — it might make for more smiles.  Sorry Seuss…they do mind and they matter most.

Leave a Comment (9)

Posted: 10/1/10 9:54 AM