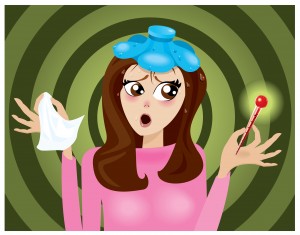 "Don't underestimate the value of Doing Nothing, of just going along, listening to all the things you can't hear, and not bothering."    – Winnie-the-Pooh

Sometimes old friends can be prophetic. Somewhere about the middle of August, I was having dinner with a very good friend visiting from the West Coast. We've known each other since college.  We don't see each other often but it always feels like yesterday and we totally "get" each other.  She started talking to me about this blog.  "I love the idea," she said. "How is it going? Isn't it hard coming up with something every week?"  "Yes, it is!," I said.  "I think you should do nothing one week," she stated definitively.  She continued, "Aren't we always so busy?  So many women and Moms our age are too busy and feel guilty for doing nothing and we run ourselves down."   My initial reaction was "No way.  That would not be in the groove with the52weeks. I mean I know Seinfeld was a show about nothing but this was my blog about doing new things really. People wouldn't "get" it if I wrote about doing "nothing". This blog is supposed to inspire people to get going and moving and to do new things or tackle things they've been putting off and so on," I responded adamantly   "I disagree," she said.  "I think you deserve to do nothing one week and write about that so people feel like they can. Everyone is so busy."
And then came Labor Day Weekend.  It was a day or so after the Hurricane that never really happened. There were no batteries in the stores or clouds in the sky. At some point in the day I glanced in my rear-view mirror without my sunglasses on and noticed that my eye was pink with what looked like pink eye.  "How the hell did I get pink eye now?," I thought to myself.  I called my eye doctor. He prescribed drops.  24 hours later I had a full-blown cold.  This is not just a cold though. I am writing this sick in bed, while the new season kicks off around me — Fashion Week, fall previews, frantic scheduling, back to school, the annoyingly-early Jewish Holidays, and endless stuff to do, all with summer clothes piled all over.  I was supposed to go from the beach to brisket in a New York minute. I guess I have been lucky because I really haven't felt like this since sometime in High School or college.  Memories of being home from school came back to me.  I remember watching The Price is Right, General Hospital (Luke and Laura anyone?) or some show like that all day — all pre-TiVo.  But now, this is a totally foreign feeling to me and fraught with guilt. I hate it. I didn't want to do nothing this week. In fact, like most people this week my to-do list was endless.   But here I am. No choice but to doing nothing. I feel like crap.
I don't think this is really what my good friend was talking about but it was kind of ironic and made me think about this blog a little more.  The52weeks.com was born from a real feeling I shared with a good friend. Feeling stuck, feeling like it was time to get out of our comfort zones, and wanting to get moving, learn new things and inspire others to do the same.  But as I think about it now, sometimes we need our comfort zones. Sometimes we need to be in bed, out of the sun or stores, not working, not moving, and not planning.  Sometimes we need to just watch soap operas, game shows and just stay in bed.  As they say, it's your body's way of telling you to stop moving for a bit and just slow down.  So, as typical of me, the timing sucks but hey I am a bit dramatic so it actually fits.  Maybe this unexpected time will allow me to finish the classic novels I started reading last week (see my post), but to be honest, General Hospital is more appealing at the moment.  It's so strange to be able to tune in years later and follow it! It sucks that I was kind of forced into doing nothing but here I am.
And as I try not to look at my guilt-inducing list, I am watching television and feel so crappy and non-productive I could scream.  I think  Seinfeld actually sums it up better than Pooh:
"I am so busy doing nothing…that the idea of doing anything — which as you know, always leads to something — cuts into the nothing and then forces me to have to drop everything."
You gotta love Jerry.  He's not only very funny but usually right.

See you soon.


Leave a Comment (2)

Posted: 09/10/10 9:58 AM