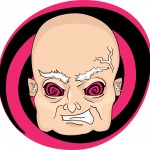 Today is your day! Your mountain is waiting so….get on your way! — Dr. Seuss
I hate this blog this week. I am not going to lie. It was only Week 6 and I just didn't or couldn't seem to do  "something big" that would be universally defined as "unique" or adrenaline-inducing or even potentially life-changing.  For the record, I am also on Week 6 of packing my daughter's knapsack each morning for day camp. Same drill every day:  2 bathing suits,  2 towels, 2 kinds of sun lotion and lip block; plastic baggie with underwear, swim goggles and socks; her ITouch (stealthily tucked away); a snack and water bottle.  It's boring me to tears.  Sorry, no "Mom-of-the-Year" award for my attitude on that.  Routines can be comforting the experts say; this one is not comforting me.
And then about Wednesday, when I was trying to schedule a test drive of a Ferrari 458 Italia and couldn't find it within a 100 mile radius, it hit me:  I was doing something on my "list" this week; in fact, I was doing something that is just as —  if not more important —  than my previous four weeks of finding or rediscovering new passions such as my nude drawing class experience, challenging golf lesson, rekindling my love for foreign films and so on.  I was "taking stock", regrouping and taking genuine baby steps toward bigger life changes.  I took some major small steps (wasn't ready to jump off the cliff yet – both literally and figuratively).   You see, like our history-making, battle worn President, I have a certain addiction that I can't seem to shake and like President O, I find myself sneaking cigarettes (yes they still sell those and now they are about $14 a pack).  I know it's disgusting, so please reserve judgment and spare me the lectures. I am a smart, strong woman most of the time.  I'd like to think I am fairly accomplished when I add up the years my professional and personal stuff.  I just can't seem to do this completely on my own.  I am not proud of this disgusting "secret" (notice the quotes because those really close to me of course know about this;  others probably just guess at times based on of course the gross tell-tale signs).  I can blame it on a predisposition to addiction, my tendency to be anxious unless I exercize a lot, my age group (if you're in your 40's you grew up around it and college was a smoke-fest).   But I am too old now to be doing it at all. Most of my friends haven't touched them in years. If they do, it's a few a year when we venture to a casino or go away on a trip. I envy them. I envy they can do that and not think about it again for months or years.  I am not built that way. For me it has to be all or nothing.  I need it to be "nothing" now.  I have tried the "cutting down" thing, have spoken to therapists about it, I am just exhausted from thinking about it.  I need to do it and I need to do it this year.  I wasn't ready to "talk" about this yet on this Blog but I decided I needed to take the plunge and write about it and take some baby steps or it wouldn't happen. Even writing about it is huge for me.  It's out now. I can't take it back.
So I called and researched one of the BEST:  Known as "The Mad Russian", Yefim Shubentsov, based in Brookline, Massachusetts is the guy that helped Billy Joel end his 27-year smoking habit. Joel, who had tried to give up smoking for years, read about Yefim in the paper. "He is intense and convincing," says Joel in a USA Today article.  So that could be my guy. If this guy was being praised by the Piano Man himself he can help me right?.  Further reading revealed Drew Barrymore and Courtney Cox-Arquette and husband David Arquette also made the pilgrimage to Boston.  Yefim uses something called bioenergetics during his group or private sessions — , "a healing life force that circulates within all living things". More about that after my big journey there.
the52Weeks is all about doing new things that are creative, active and sometimes have that "wow" factor like maybe jumping off a cliff (with a parachute please!).  Pam, my blog partner, did in fact go rock-climbing this week and successfully checked that off her list.  But this was a different kind of week for me. That's the beauty of this project:  sometimes we turn inward and sometimes we get out there.  I turned inward.  When the Ferrari test drive couldn't be scheduled right away, I looked at my list and faced some of the "big" ones – the difficult phone calls that I have put off for a long time, the research I have meant to do and the baby steps I needed to take to hopefully make some real changes this year.  That's about as real as you can get. That's about truly getting "unstuck"  — which is a big part of what this blog is all about. It's about getting out of your comfort zone and not just for the fun, adrenaline-seeking stuff.
I am now on the waiting list for my voyage to Brookline and the Mad Russian.  I will keep you posted during my 52 weeks. I also did some other research to finally really start tackling this huge mountain rather than wait until Week 30 or 40 or whatever.  It was hard. I heard my Mom saying, "Just do it Karen. You do everything else.  Grandpa stopped cold turkey after a three-pack a day habit without any help!" And they were filter-less Camels no less she was quick to add. Well, ya know what Mom?  We live in a different time now.  Life is more complicated. We seek help and make everything more complicated because it's just how we are. We have our trainers, our shrinks, our tutors for kids, our Jenny Craig's and Weight Watchers, our Yogis and I can go on and on. Maybe we make excuses more too but that's just how our Urban-crazed lives and souls seem to be now in 2010. Just writing about this is huge for me.  Making the phone call was bigger. I feel like I jumped off a cliff.  My calls and my research and my process are my "parachute" and I need to go through this process.  My Grandpa (and we affectionately called him "Poppy") was a strong guy yes; but he also came off a boat from Russia to come to this country and had many other challenges I couldn't even imagine. I found it ironic that this stop-smoking guy is called the "Mad Russian". Coincidence? Or is my wonderful Poppy helping me from "the beyond" through this guy? Hey, ya never know.
By the way, The Ferrari 458 Italia is an 8-cylinder two-seater Berlinetta with a mid-rear mounted engine, and, according to the official description "represents a genuine break with the past" in terms of previous high-performance sports cars. I can't wait for my test drive.  I hope that by Week 52, I am like the 458 Italia and have genuinely made a break from the past (with the Mad Russian's help of course).
Running to the store now for Nicorette gum and more sun lotion for my daughter. Tomorrow, I need to pack her backpack again.

Leave a Comment (9)

Posted: 08/9/10 1:47 PM