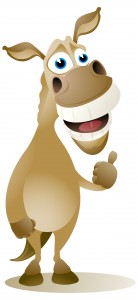 Initially, there really was an exciting plan in mind. I did my homework, I thought I was prepared, I was ready to tackle and enjoy another experience on my 52 Week to-do list. Then the blazing heat wave hit NYC making it hard to want to do anything other than be inside, the long July 4th holiday shortened my week, had a lot of  "stuff" going on at home… Excuses, I know. But what can I say? Sometimes life really does get in the way and things just don't work out. The grand plans I had prepared during the weekend were not going to pan out and, honestly, I just wasn't that motivated any longer to do it. Perhaps I should choose something else. Tuesday came and went. Wednesday – still nothing. I had a list of ideas a page long. How had I made a 52 week commitment and I wasn't able to get to it this week? Why wasn't I able to carve out 2 hours of time? I called my friend and blog partner, Karen, hoping for some advice, but guess what? She was in a similar pickle. We gave each other a pep talk, but both knew we had to be our own cheerleaders for the time being.  I didn't want to let myself down, Karen down, or anyone else out there trying to get "unstuck". And I didn't want to do something just for the sake of being able to fill space on a page.  I had to want to do it. "The moment will come," I assured myself. Let's hope.
I awoke Thursday morning with a nagging feeling. The weather hadn't changed. No bright, sunny fairy-tale morning. It was still hot outside with gloomy clouds above. Those gray skies did nothing to help lift the mood. The week was almost to an end and the weight of this commitment hung heavy on me.  It was only Week Three. This was not a good sign. Had I not planned well enough, not really thought this through?
My daughter had a horseback riding lesson that morning.  Off we went to the tiny stables on Ward's Island, a small outpost of soccer fields and municipal buildings across the East River of Manhattan.
You probably know where this is going. But let me just say that while Karen and I have each created a "list in progress" of the things we hope to accomplish during our 52 Week project, horseback riding is not on it. I've never been intrigued by it, excited by it, or scared of it … just never really had an interest in it. I enjoy watching the Triple Crown each season, take an occasional peak at equestrian events during the Summer Olympics, and who can resist looking at a hot cowboy in a movie riding into the sunset? I appreciate the beauty and mystique of horses, and get that the allure and aura that surrounds stable life is definitely for some – just not for me.
As my daughter's lesson was winding down, Dr. Blair, the riding instructor, called me over to the paddock. He is quietly persuasive; an intriguing 80-year old man with personality plus and a commanding presence who definitely can be categorized as a doer (see my post).  He merely said to me that he wanted me to get on the horse and I listened. Wearing flip flops and shorts and sticky from the light drizzle that was falling, I reluctantly obeyed. As if reading my mind he said, "Don't worry what you have on – gotta just make the best of it. This is what we have to work with. Grab your daughter's helmet and get on."  I am not kidding!
His goal was to have my daughter now teach me what to do in order to reinforce what he had just taught her.  He had a plan – something I had started out with earlier in the week. It was as if he knew or sensed I lost my plan and needed to try something. In the blink of an eye, I was riding around the paddock – my 81/2 year old explaining to me how to start, stop, turn, and cheering me on. "Own the horse, Mommy! Be confident. You are in charge, not Magic (the horse)!"  How those words rang true.
I came back home and called Karen, telling her about my unexpected exploits of the morning's events.  I'm sure she heard the excitement and energy back in my voice. "It was great, it was freeing, a little scary, a fine balance between control and the loss of it."  On and on I went…Of course, the thought occurred to me to count this as my "something" for the week. But I hadn't set out to do this, it had just happened. Does it count? I really did enjoy it. It was something new, something fun, something I was probably a little afraid to do (even though I said I wasn't). It fit all of our blog's criteria – except for one, of course – I hadn't really set out to do this.
By the end of our phone conversation, I realized that my impromptu horseback ride led me to a new opportunity. Karen realized she needed to dust herself off and just move on (see her post). Sometimes life can and does get in the way. Plans don't work out and opportunities are lost. But it's the next opportunity that has to count. You do what it takes to accomplish your goal. I didn't plan on getting on that horse this week. But because I did, I've now officially added it to my list of 52 (or should l say 53?).  I'm definitely going back for some riding lessons. I'll let you know how it goes!

Leave a Comment (4)

Posted: 07/13/10 11:00 PM